Featured artists Chuck Gumpert ( mixed media), Ann Cavanaugh (fused glass), Miska (acrylics), and Kevin Brownlee (cast aluminum) welcome spring with exciting and colorful new work.
Energy, light, movement and color all mingle on Chuck Gumpert's mixed media canvases. Approaching his painting as a spontaneous act of expression, each brush stroke becomes a full body gesture, communicating through color and light. At his core an abstract painter, Chuck shows great versatility with work that also explores the figurative. Each painting becomes an immersive, layered and atmospheric world, for both artist and viewer.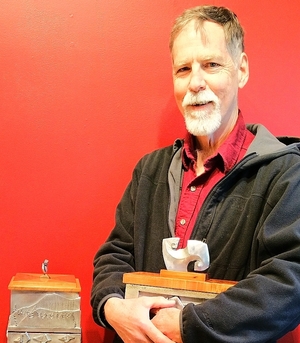 Growing up in Hawaii to a family of artists, Kevin Brownlee was exposed to the process of working in art from a very young age. After a career as a salmon biologist in Alaska, he moved to the north coast of Oregon and returned to art as a sculptor. Working with reclaimed woods and cast metal, he draws strong influence from the art, culture, and natural history of Asia, Pacifica, and the Pacific Northwest. A constant inspiration in his life has been his father, the successful sculptor and painter, Edward Brownlee.
FRIDAY:
4pm-6pm - Wine & Chocolate Reception with artist unveilings and live music with John Silliman-Dodge.
SATURDAY:
10:50am - Unveiling of new work by featured artists Chuck Gumpert, Ann Cavanaugh, Miska and Kevin Brownlee. Artists demonstrations will immediately follow until 3pm.
4-7pm Reception with artists, wine, appetizers by Jonathan Hoffman and live music with Bucky Pottschmidt.
SUNDAY:
11am-1pm - Lite brunch Reception with featured artist demonstrations; a special unveiling of a Michael Orwick painting which will be sold by raffle to benefit the North Coast Land Conservancy. The winning ticket will be drawn at the new Earth and Ocean Arts Festival in September.
We're going plastic free and will be serving wine in glass for all our receptions. We invite you to bring your own glass.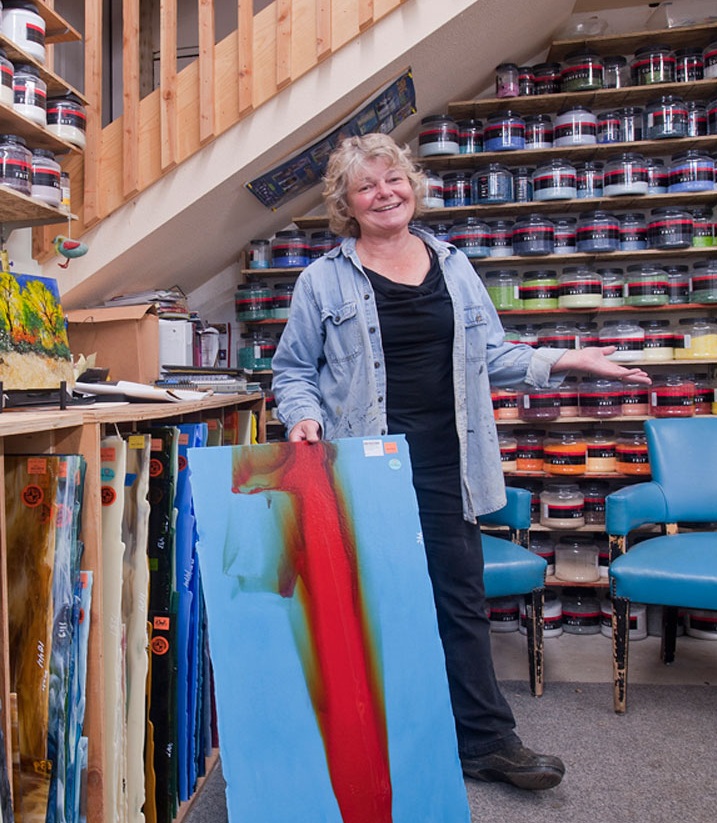 Ann Cavanaugh has pushed the edges of possibility in fused glass since 2004. She is drawn to the depth and complexity made possible by layering glass into translucent images of amazing resonance. Every piece represents continuous learning and renewed excitement. As her work reflects the textures and colors of the natural world, it also celebrates transformation from utilitarian material to luminescent contemporary art glass.
Miska displays great versatility in creating very different environments on her canvases: from a unified world populated by iconic figures in postures of creativity, love and celebration; to a world inhabited by the antic charms of chickens and roosters. The hallmark of her painting style is the use of pattern and form for visual texture, highlighted by reflective gold, bronze, copper and pearl tones. Her choice of symbolism speaks of optimism and hope.